Conventional bathtubs feel ice cold at ambient temperature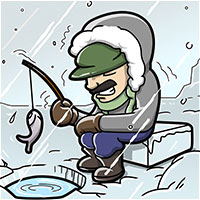 Ice fishing seat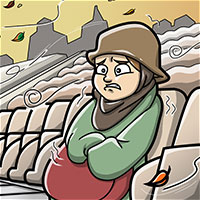 Stadium seat in November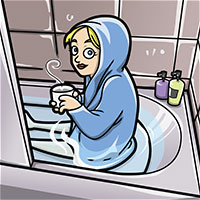 Conventional bathtub backrest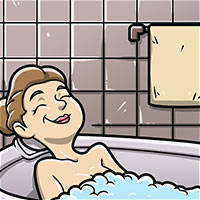 Bathtub with ThermoTub
®
heated backrest & seat
Why Choose ThermoTub® Heating for Your Bathtub or Shower:
ThermoTub® Provides Soothing, Healthy Comfort
ThermoTub is a surface heating system for all acrylic and fiberglass tubs and shower enclosures including hydro-massage, walk-in & soaker tubs. ThermoTub's advanced radiant heaters provide soothing comfort directly to the bathtub's surface. Warmth on contact, ThermoTub delivers the ultimate in comfort, relaxation and health benefits.
The Benefits of Healthy Radiant Heat
ThermoTub provides therapeutic deep radiant heating to help the body relax, rejuvenate and promote healing. ThermoTub wraps the body in warmth, soothing muscles, improving oxygen circulation in the blood and boosting internal body temperature to maximize bathing enjoyment and relaxation of mind and body. «People whose arthritis symptoms respond well to heat have discovered the many benefits of heat therapy» - Arthritis Foundation.
Advanced Radiant Heating System
ThermoTub's integrated "plug & play" bathtub surface heating system is UL Listed for field or factory installation. Rapid warm up, one-touch temperature maintenance, 30 minute automatic shutoff and a wide selection of standard shapes and sizes are just a few of ThermoTub's advanced, comfort optimizing features. ThermoTub's energy-saving programming algorithm combined with its integrated reflective foil/foam insulation layer reduce operating costs to the equivalent of a light bulb for your heated bathtub.
World's Safest Heating Technology
ThermoTub is constructed with Thermosoft's patented FiberThermics® heating elements, the world's safest and most advanced heating element technology available. As fiber optics conducts light through fibers, so do FiberThermics heaters conduct electricity through conductive fibers to create the healthiest, safest heat that can be installed with peace-of-mind directly below the tub's surface.
Easy Installation
ThermoTub can be installed in four fast and easy steps for a heated bathtub: 1) Adhere peel & stick seat and backrest heaters to the bathtub or shower surface, 2) Attach control box to frame, floor or between wall studs underneath the tub, 3) Install LED keypad on tub surface, 4) Plug heater(s) into the control box and plug the control box into a standard 120V outlet. Be sure to follow detailed installation instructions provided and local codes.