Made in USA
SINCE 1996
800.308.8057
800.308.8057
8 a.m. - 10 p.m. CST
Call Us 7 Days a Week
request
FREE Guide
All about floor heating
Thermofloor
How To Install Radiant Floor Heating Under Laminate
There simply NO easier-to-install warming floor system for floating floors!
NO CEMENT REQUIRED!
Follow these easy steps for installing our floating floor radiant floor warming system:
Can be installed over all structurally solid subfloors.
If glueing down floor, first glue down ThermoFloor, then glue down the wood floor.
Make sure old vinyl floors are adhered tightly to a level, structurally solid subfloor,
and are free from excessive wax, grease or sealants.
Lay vapor barrier if installing over a slab on grade. Use a 6 mil (.006") film.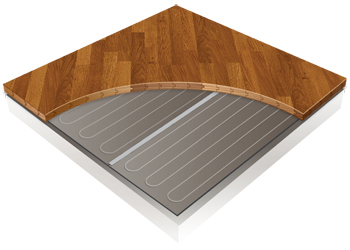 1Roll out our radiant floor warming pads and arrange to fit your heated area.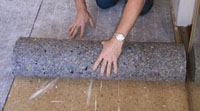 2Fill in non-heated areas with standard Insulayment™ padding or generic underlayment.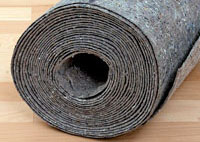 3Run 20' lead wires from the end of each pad to the electrical box.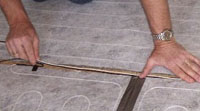 4Duct-tape pad seams together.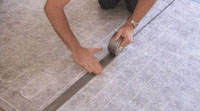 5Install thermostat control.

Note: Use 3/4" conduit and junction box when installing 5 or more mats per thermostat.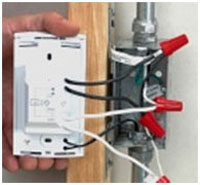 6Connect multiple under floor warming pads in parallel to one thermostat.
7Cover with finished flooring (follow flooring manufacturer's instructions).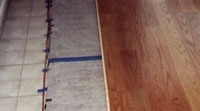 8Detailed, easy-to-use instructions are provided with your floating floor radiant floor warming order.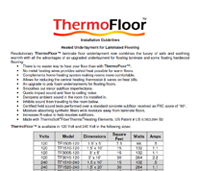 Click image for manual

US & Canadian credit cards are accepted.

We also ship to Canada!
No brokerage fees and hassle-free!

Click for details