2015-08-18
Did you know that the idea of underfloor heating has been around for thousands of years? Our ancestors did not like the feel of cold flooring on their feet either, so they would use smoke to keep their feet and room warm. They would actually use fire to draft smoke, which would flow through stone covered trenches under their floor dwellings. The end result would be heated floors that would help them stay warm during the long winters.
Although we no longer use smoke to heat our floors, the same basic principle still remains. Unfloor heating is an uncomplicated and highly effective way to keep a room warm. It can not only help homeowners save money on their energy bills each month; it is easy to install and will not involve any major renovation. If you are looking for a way to add comfort to your home and save a little money, try out ThermoSoft® heated tile floors.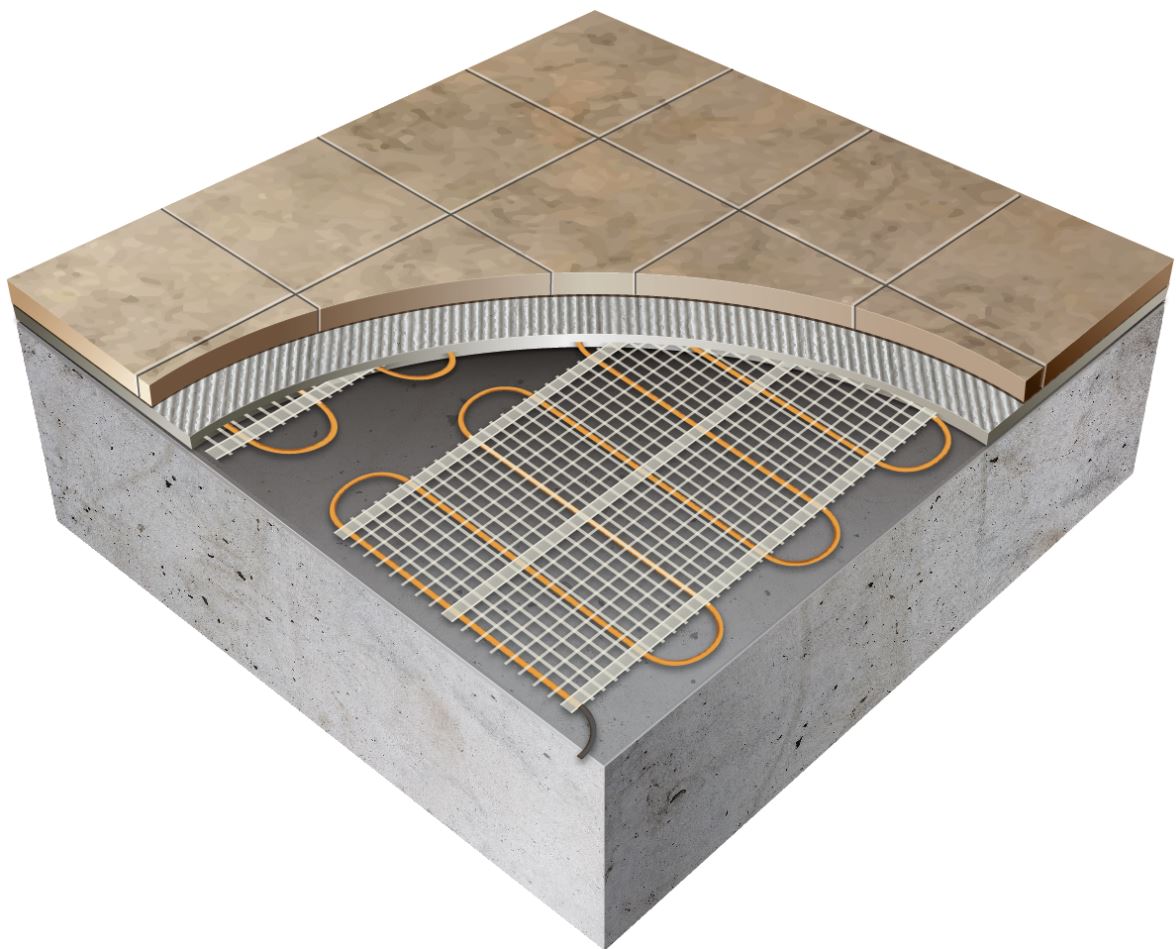 Five Reasons Why Our Customers Are Happy after Installing ThermoTile® Flooring
There is no maintenance. Once the electric heated flooring is installed, the work is done. You don't have to worry about leaky pipes, fans, or other issues as you would with a hydronic or forced air system.
You save money. We mentioned this above, but we can't say it enough. You save money because you heat the part of the room that needs heat. Oftentimes, heat from forced air systems goes straight to the ceiling, which does you no good.
You'll go to sleep at night. No more noisy fans. ThermoTile® flooring is extremely quiet, allowing for a great night sleep.
No more allergies. To that same end, forced air systems blow dust around. If you're allergic to dust mites or mold, this could make your life miserable. Our heated tile flooring is hypoallergenic.
You can walk barefoot again. Can't find your slippers? Not a problem when you have ThermoTile® flooring heating your floors. You'll be comfortable all year round.
Our ancestors had it right when it came to underfloor heating. Luckily, we no longer have to start a fire in order to keep our floor warm. When looking at heating systems, don't overthink things. Look for a system that is affordable, can be installed easily, and will not cause you any trouble later on. ThermoTile® flooring offers these benefits and more. Contact us today to learn more.