2016-03-09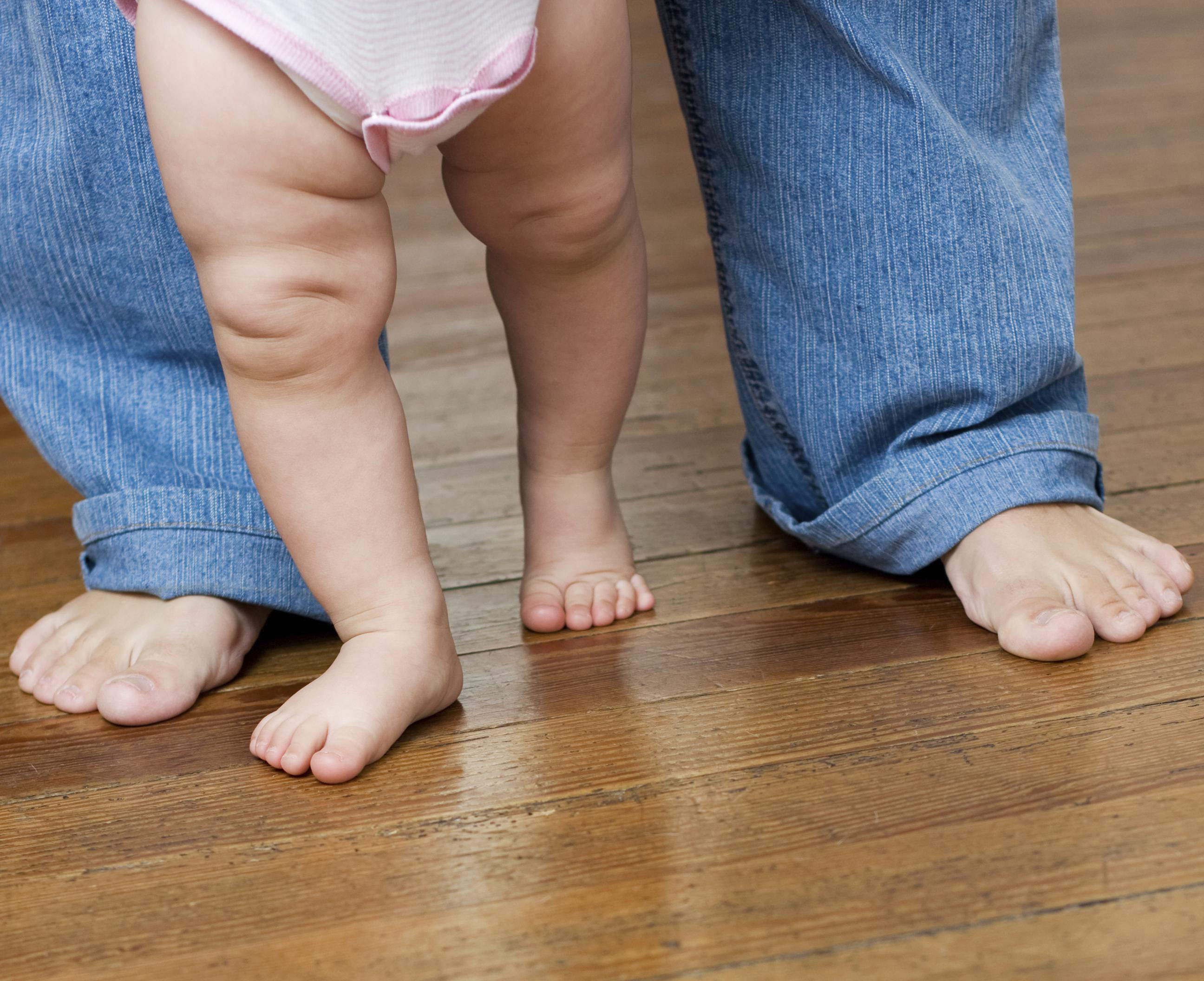 Anytime a homeowner wants to take on home improvement projects, they often think about the renovations that will have the highest return on investment. Many are immediately drawn to some cosmetic upgrades and others think of things that can save them money in the long run. With that in mind, there has been a growing interest in radiant floor heating systems because they provide homeowners with maintenance-free living, exceptional comfort and monumental energy savings. However, homeowners are unaware of the true advantages that these systems can offer and some are on the fence because there are too many myths and misconceptions about them. So read on to learn about their myths and learn how floor heating systems can be one of the best investments you could make!
Myth 1: Too expensive
Many believe that radiant floor heating systems are a luxury outside the average consumer's renovation budget, however, this is all but true. In fact, most homeowners spend between $1,800 to $4,800 according to Home Advisor. When you compare the costs of radiant floor heating to a traditional heater/furnace, you'll see that it's actually cheaper, if not the same price. Also, it's important to keep in mind that radiant floor heating is much more efficient as no energy is expended on operating fans or pumps and no heat exhaust is lost up the flue. Plus, radiant floors are virtually maintenance-free as they don't have any dirty filters that need to be changed. All of this translates into a significantly lower energy bill and more home comfort!
Myth 2: It can only be installed under tile or concrete
Radiant floors can be installed under much more than tile and concrete! In fact, radiant floor heating can work under carpet, laminate, wood and even vinyl tile. Despite some misunderstandings about the insulation of radiant flooring, practically any type of flooring surface can benefit from it and even thick carpeting has the ability to emit thermal energy.
Myth 3: It can't replace conventional heating units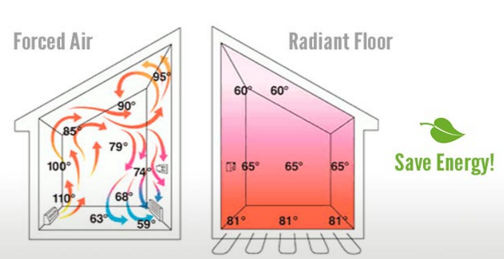 This is not true. Radiant floor heating systems can replace those big and bulk conventional heating units and actually feels warmer than a forced air system. Plus, the heat is evenly distributed among the room because you won't experience a loss of heat that is typical of a duct system or piping. In fact, the US Department of Energy estimates that 35% of heat is lost through a traditional forced air duct or piping system.
Myth 4: It's too hard to install
False. There are quite a few different installation approaches that can make it super easy during your home renovations. The first approach would be through a contractor who would be able to coordinate all aspects of the installation. The second approach is a do-it-yourself method because the radiant floor heating system is designed in a way to make it easy on the homeowner. The third approach would be a shared installation where you can prepare the subfloor, layout and secure the heating system and then call in the contractor to install your floor and an electrician to make the electrical connections.
Not only will you get a floor heating system that's actually cleaner and healthier than a conventional forced air system but radiant floor heat decreases building heat load by 25% and saves as much as 40% or more on energy! Are you ready to lower your energy bill and improve home comfort with a floor heating system?