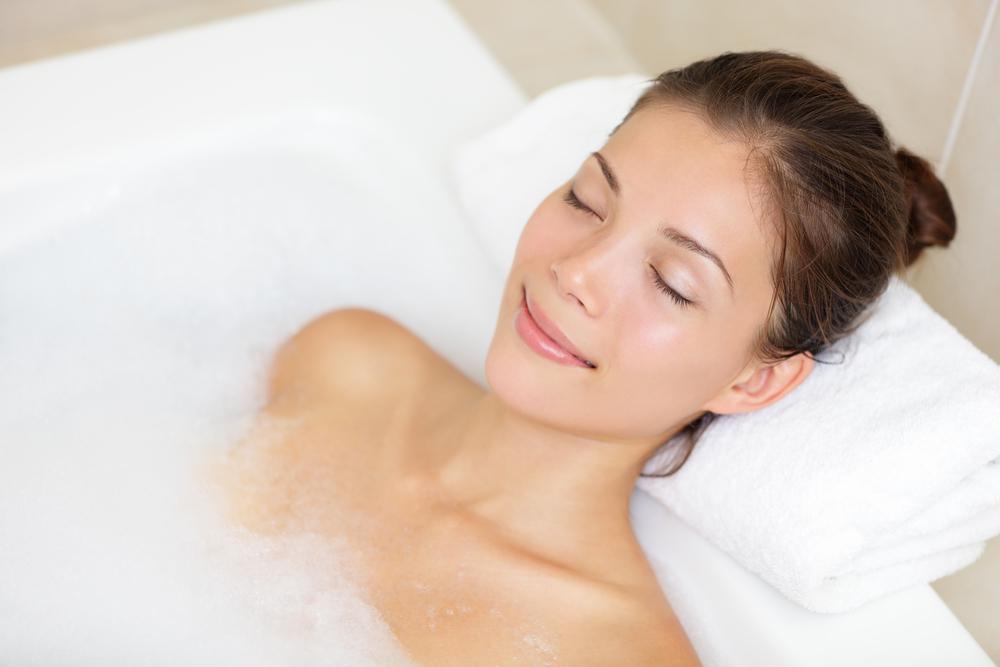 There's nothing quite as refreshing or rejuvenating as a relaxing day at the spa. To get that same spa feel at home, many homeowners are transforming their bathrooms into their own personal sanctuaries. Here are some ways you can make your bathroom feel more spa-like without breaking the bank.
Radiant Floor Heating
Imagine getting out of the tub and stepping your bare feet onto a warm heated floor. Radiant heat flooring is perfect for bathrooms, as it provides optimal thermal comfort and operates quietly and out of sight. Heated floors can be installed under all types of bathroom floors, including ceramic tile, laminate and vinyl. Best of all, warming your bathroom with radiant heat flooring is inexpensive, and the system is quick and easy to install.
Massage Shower Head
If you can't afford a deep soaking tub, give your bathroom the spa treatment with a massage shower head. A massage shower head is obviously more affordable, and you'll actually use it every day. Your massage shower head will turn an ordinary daily task into a more therapeutic and relaxing experience.
Faux Wood Tiles
Wood is not the best material to for damp areas like bathrooms. But, wood can evoke feelings of peacefulness and warmth. Luckily, faux wood is made of ceramic or porcelain and provides the natural look of wood without the risk of water damage. Bring elements of nature into your bathroom by adding faux wood bath and shower mats.
Oil Diffuser
Infuse soothing aromas into your bathroom with an oil diffuser. With an oil diffuser, you can relax amidst your favorite scents, like lavender, citrus or cedar wood, without having to worry if you forgot to extinguish the candles.
White Robe & Towels
It wouldn't quite be a spa without the luxurious white robes and towels. Install a robe hook and towel bar near your shower to really give your bathroom the spa look.